wildernest camper shell for sale
This is a camper shell that is no longer in production and extremly hard to find. I have owned it for 8 years. It is really a unique camper. It acts as a regular shell when unopened. Once opened there is about eight feet of head room and a bed that will sleep two.Very roomy! If you add a carpet kit for the bed of the truck, you can sleep two more. It takes about 5 minutes to set up. It is extremely sturdy and easy to set up. It was previously mounted on a full size 75' chevy shortbed truck. It is black in color. It should fit most full size short bed trucks.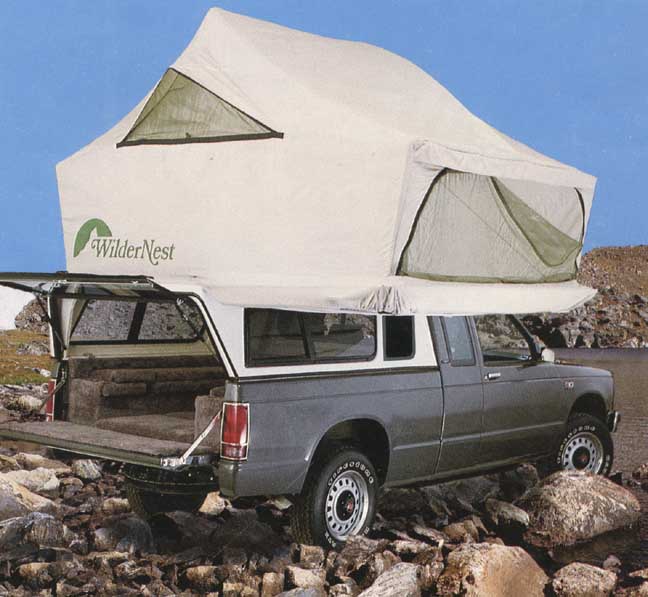 NOTE: none of these images are of the actual camper. they are all taken from the brochure to give you an idea of what it is like.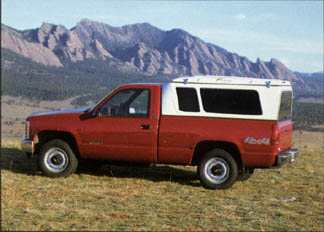 The above photo is of the full size short bed version of the camper (same as what i am selling)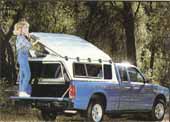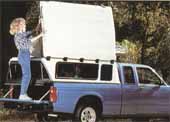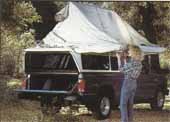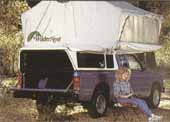 Easy as 1, 2, 3.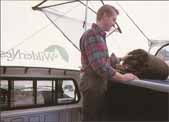 Plenty of head room. Notice the bed to the right. This is where you sleep. It will hold two adults.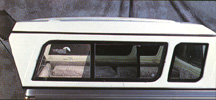 When folded down acts as a normal camper shell with windows that open on each side and nothing hanging down. Everything is stored within that extra few inches you see above that black line. The foam bed, and tent and poles are all located within that area. It is a very unique design.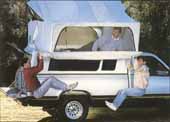 Notice that it holds quite a bit of weight. Cables reinforce it. "When the hinged shell top is opened, the extended bed can support 1,000 lbs..."
contact: jason 510.548.4475
Camper is currently in storege in the santa cruz mountians near santa cruz california. I live in Berkeley. If seriously interested we can arrange to meet. Or maybe i can help get the thing to you if you are local.